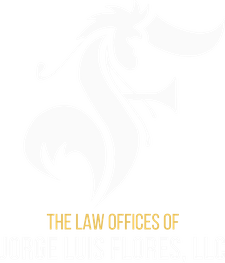 Experience, Diligence, Professionalism & results
We take pride in providing excellent service and the expertise necessary to effectively represent our Clients. In addition, our Team is committed to achieving the best possible outcome on your injury-related case.
01
WHY CHOOSE JORGE FLORES LAW?
Experience, Diligence, Professionalism and most of all results. Our office staff is also bilingual with both fluency in English and Spanish. Our Objective is to educate our clients while working together to achieve the best results.
02
WHAT IS MY FIRST APPOINTMENT LIKE?
Our staff is always ready to answer questions and help guide you through the initial process. We will work together to gather all the necessary information to commence your representation in an efficient and professional manner.
03
HOW DO I KNOW MY RIGHTS?
Contact The Law Offices of Jorge Luis Flores, and we shall explain to you your rights in order to better safeguard from unknown parallels that may exist in your case. You may be entitled to compensation that you were not aware of.
Contact The Law Office of Jorge Luis Flores Today
We know your rights and get results!