According to the National Safety Council, there were more than 4.2 million work-related accidents that required medical attention in 2021. The US Bureau of Labor and Statistics reports that approximately 5,100 of these accidents were fatal. No matter what type of industry you work in, there is a risk of injury.
This is true whether you have a traditional nine-to-five desk job, work in a dangerous industry like construction, or do deliveries for a commercial trucking company or restaurant. When you are injured at work, you should not have to struggle financially. Thankfully, you may have the right to workers' compensation benefits that can help you get through these difficult times.
However, you may find that getting the insurance company to approve your claim for benefits is more challenging than you thought. Fortunately, when you hire a dedicated and compassionate Atlanta workers' comp lawyer from The Law Offices of Jorge Luis Flores, you can show the insurance company you mean business.
Contact our Atlanta workers' compensation attorneys to schedule a free consultation today and learn more about how the work comp claims process works, the types of benefits you might collect, and the steps you should take if your claim is initially denied.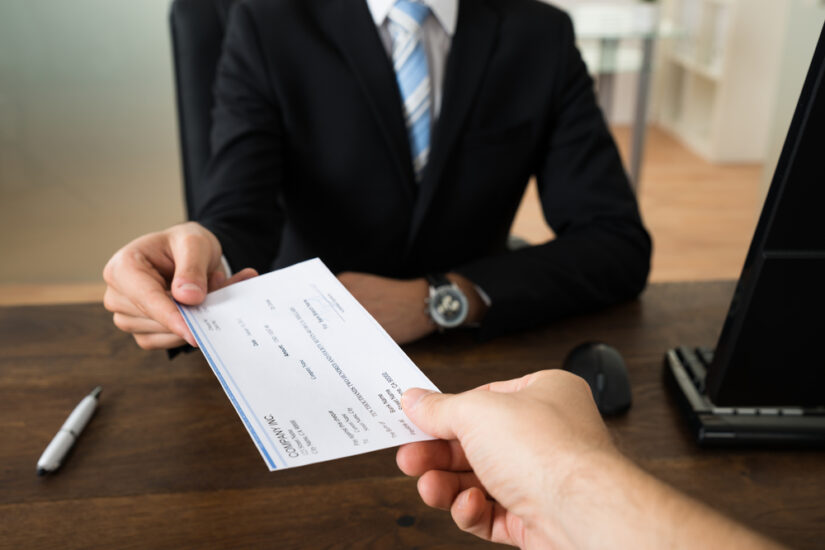 Our Atlanta Workers Comp Attorneys Make a Difference
When you go online looking for a workers' compensation lawyer to take on your case, you will see hundreds or thousands of potential law firms all claiming to be the best.
However, when you choose to work with The Law Offices of Jorge Luis Flores, you are choosing a compassionate, diligent, and professional legal team ready to stand up to the insurance company to get your workers' comp claim approved.
Our bilingual attorneys are fluent in Spanish and English, so a language barrier won't prevent you from pursuing the benefits you are entitled to. We are always ready to answer questions and will communicate effectively so you feel confident about your case.
We will make sure you understand your rights every step of the way so you can protect yourself from being taken advantage of or denied the workers' compensation benefits that are rightfully yours.
What to Do If You Are Hurt in an On The Job Accident
Immediately after being injured in a workplace accident, take the following steps to safeguard your right to workers' compensation benefits through the Georgia workers' compensation system:
Call emergency responders and police to the accident scene
Document the accident scene, take photos of your injuries, and get the contact information of witnesses or other involved parties
Obtain a medical evaluation and follow your healthcare provider's treatment plan
Contact Atlanta workers' compensation lawyers to discuss your case
Report your work incident to your employer and your intent to seek workers' compensation benefits
File your workers' comp claim and prepare for potential denials
Focus on recuperating from your injuries while your attorney handles the legal details associated with your case
Your Rights Under Georgia Workers' Compensation Laws After a Workplace Accident in Atlanta
According to the Georgia State Board of Workers Compensation, you have specific rights after a workplace injury in Atlanta. These rights include:
Workers' compensation coverage, despite preexisting conditions
Compensation for your medical expenses
Wage replacement benefits
Medical evaluation through an employer-approved workers comp physician
A second opinion with a physician of your choosing
Medical treatment and follow-up care
Reimbursement for your travel expenses
Lifetime benefits for catastrophic work injuries
Vocational rehabilitation benefits so you can re-enter the workforce
Common Types of Workplace Incidents
There are countless ways in which you could suffer a work-related injury. However, certain types of incidents occur more often than others. According to the Occupational Safety and Health Administration (OSHA), the "fatal four" include:
Falls
Being struck by falling objects
Getting caught in or between heavy machinery
Electrocution
Here is more information about some of the most common types of work accidents that may warrant a workers' compensation claim:
Motor Vehicle Accidents
You may have the right to workers' compensation benefits if you are involved in a motor vehicle accident while working. This does not mean that you have the right to workers' compensation benefits if you are involved in a car accident on your way to or from work.
However, if your job responsibilities include driving, you may be protected by your employer's workers' compensation insurance coverage.
You may also be protected if you are running a work-related errand, such as stopping at the bank to complete a deposit for your employer on your way home from work. You may also have the right to workers' compensation benefits if you suffer injuries while operating a construction vehicle, such as a bulldozer, forklift, or crane.
Slips and Falls
Slip and fall accidents are often preventable. However, inadequate use of wet floor signs, left spills, improperly installed handrails, and defective or malfunctioning equipment can increase the likelihood of a slip-and-fall accident. Slips and falls at work often cause broken and fractured bones, traumatic brain injuries, and neck or back injuries.
Falls from Elevated Heights
Falls from elevated heights are one of the top causes of injuries and fatalities in construction work. Construction workers have been known to fall from scaffolds, roofs, platforms, ladders, and other elevated surfaces.
This often occurs because the surfaces are improperly or poorly built, or construction workers do not have the necessary safety equipment they need to protect themselves.
Electrocution
Electrocution injuries have been known to cause severe brain trauma and third-degree burns. These often occur when workers are dealing with exposed wires, cords, or defective electrical outlets. Employees have also suffered critical electrocution injuries after hitting underground cables or working around power lines.
Struck by Objects
If you are struck by a falling object of any kind, the risk of blunt force trauma is high. You may suffer severe internal injuries or bleeding, organ failure, facial injuries, eye injuries, and broken or fractured bones. These can occur when objects are rolling, falling, swinging, or improperly stored.
Overexertion
Employees who work in a heavy labor-intensive environment are more likely to suffer overexertion. Overexertion can happen at any point in time due to cumulative exertion or in a single incident.
Overexertion injuries have been known to cause damage to the tendons, muscles, and ligaments. Overexertion can also lead to more serious injuries if workers slip and fall or fall asleep while operating heavy equipment.
Crushing Accidents
Crushing accidents are one of OSHA's "fatal four." Workers can get crushed by heavy machinery or equipment, vehicles, or other stationary objects, and suffer debilitating foot, leg, neck, head, or back injuries. These injuries are often fatal.
Companies have an obligation to properly train workers so they can recognize potential hazards, avoid wearing jewelry, loose-fitting clothing, or improper footwear, and take other safety precautions to reduce the likelihood of crushing accidents and entanglements.
Acts of Violence
Although you may not expect to be attacked at work, acts of violence at work can cause severe injuries.
These are seen more often in workers who deal with the public. They may face altercations, assaults, or even dog attacks, which can cause disfiguring and permanent injuries. Violence can also occur when there are disputes between colleagues.
What Types of Injuries Warrant Workers' Compensation Benefits?
The National Safety Council states that employees are injured in workplace accidents an average of every seven seconds. Nearly any type of work injury that requires you to take time off can warrant workers' compensation benefits.
Some of the most common injuries seen in workers' comp claims include:
Muscle strains and sprains
Repetitive motion injuries
Cuts and lacerations
Occupational illnesses, including mesothelioma and respiratory conditions
Traumatic brain injuries
Spinal cord trauma and paralysis
Amputations
Work-related stress
Neck and back injuries
Third degree burns
Fast Facts About Atlanta Workers Compensation Benefits and Claims
Here are some of the most important details you should be aware of regarding workers' compensation benefits in Atlanta:
Employers with three or more employees have an obligation to protect their employees with workers comp insurance. Independent contractors are likely not eligible for workers' comp.
As long as your work injuries occurred within the scope of your job, you may qualify for workers' compensation benefits.
You have the right to obtain a medical evaluation with a healthcare provider of your choosing.
If you are the surviving spouse or dependent child of an injured employee, you may be entitled to workers' compensation death benefits.
You may have the right to file a third-party liability claim if another party's negligence contributed to your injuries.
Insurance companies can deny workers' compensation claims if employees violated the company's code of conduct, were under the influence of drugs or alcohol, or intentionally caused their injuries.
Your employer or insurance company may discourage you from applying for workers' compensation benefits, as workers' comp payouts will likely increase the amount your employer pays in premiums.
Atlanta Workers' Compensation FAQ
The workers' compensation claims process in Atlanta may seem overwhelming. This is particularly true while you are still recuperating from your injuries. You do not have time to scour the internet looking for answers to your most pressing questions.
We have answered some of the most commonly asked questions regarding Atlanta workers' comp claims below. If you have further questions we do not cover here, contact our workers' compensation lawyers to get the answers you are looking for.
Who qualifies for workers' compensation in Atlanta?
According to Georgia workers' compensation laws under O.C.G.A. Title 34, Chapter 9, as long as you are considered an employee of the company you work for, you may be entitled to workers' compensation benefits when you need to take time off to recuperate from her injuries or heal from any occupational illnesses.
You can work on a full-time, part-time, seasonal, or temporary basis. Your employer is required to provide you with workers' compensation insurance protection if the company hires three or more employees under Georgia Code Title 34.
Many work injury victims worry that having only been employed with their company for a short time means they will not be eligible for benefits. This is rarely the case.
However, if you are an independent contractor, the clients you work with will typically not extend workers' comp insurance coverage to you.
As an independent contractor, you have the right to purchase workers' compensation coverage through an insurance provider of your choosing to protect you in the event of a work accident.
Additionally, the surviving family members of individuals who suffer workplace accidents may be entitled to compensation in the form of death benefits through the decedent's employer's workers' comp provider.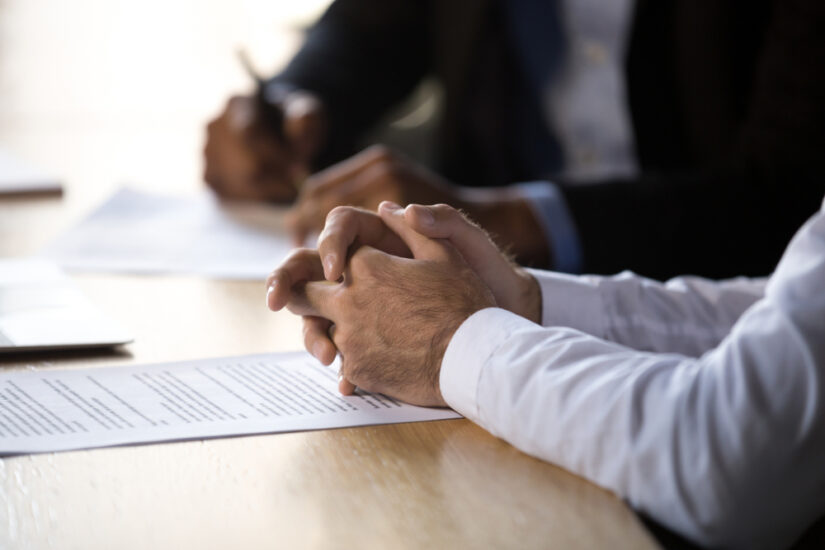 Can I sue my employer?
Workers' compensation benefits are paid out in a no-fault system. This means it does not matter who is responsible for causing the accident. As long as you meet the eligibility requirements, you may be entitled to workers' compensation benefits—even if you are partially responsible for causing your injuries.
However, workers' compensation benefits may not be enough to meet your needs. Since workers' comp generally only provides up to 2/3 of your average weekly income and offers no compensation for the emotional trauma and distress you experienced, you may be wondering if there are additional ways you can maximize your financial recovery.
Typically, you cannot sue your employer for negligence that caused your accident if you are collecting workers' compensation benefits, as their coverage is considered protection against civil lawsuits.
However, if a third party's reckless or negligent actions were the cause of your work-related accident, you may have the right to file a third-party liability lawsuit.
This way, you can go after the total value of your lost wages, any non-economic damage you experience—including pain and suffering—and compensation for every other way your life has been affected by your workplace accidents and injuries.
What percentage does a workers' comp law firm get in Georgia?
The percentage of your Atlanta workers' comp attorney will charge will vary depending on the details of your case. Generally, the more complex the case, the more your attorney will need to spend building a third-party liability lawsuit or recovering the workers' compensation benefits you are entitled to.
The greater the anticipated out-of-pocket costs, the more you might expect your workers' compensation lawyer to charge.
However, you will never have to worry about putting any money down as a retainer for our legal fees when you choose The Law Offices of Jorge Luis Flores. We work for injured workers on a contingency basis. Our payment is contingent upon winning your case. If we lose, you do not pay anything. If we win, a percentage of your settlement will go toward our fees.
How long can you stay on workers' comp in Georgia?
In most cases, you have the right to continue collecting workers' comp benefits until you can return to work on a full-time or light-duty basis.
However, there is also a maximum amount of time you can receive workers' comp benefits under Georgia law. This is typically up to 400 weeks.
However, the type of injury used to stand and your disability status will set the maximum level of time you can receive workers' comp and the total amount of your benefits.
Generally, those dealing with permanent disabilities are more likely to collect workers' compensation benefits for an extended period of time. They may also have their benefits converted to permanent disability benefits upon retirement or reaching the maximum number of weeks allowable under the Georgia Workers Compensation Act.
Is there always a settlement in work comp cases in Georgia?
There is not always a settlement in workers' compensation cases. You may have the option to settle your workers' compensation claim and receive a lump sum settlement payout.
However, doing so means you release the insurer from any further financial obligation. This may be ill-advised, especially if your healthcare providers expect you will continue to require medical treatment in the future.
If you agree to a settlement, the insurance company will not be obligated to cover the costs of future medical bills or other related expenses as they have already paid you a lump sum settlement.
For this reason, be prepared to discuss your settlement options with your Atlanta workers' compensation attorney before deciding how to proceed with potential settlement offers.
How much does workman's comp pay in Georgia?
Workers' compensation benefits payout varies depending on how much you earned on average every week. Typically, wage replacement benefits amount to 2/3 of your average weekly wages.
However, if you are offering light-duty work, the amount you will receive will be reduced to account for the income you are earning at a reduced rate.
To find out exactly how much you can expect to receive in disability benefits through your employer's workers' comp insurance provider, contact our legal team to discuss the details of your case.
What mistakes could have a negative impact on my workers' comp claim?
Insurance companies are known to deny even the most deserving workers' compensation claimants.
There are many mistakes applicants make throughout the claims process that give insurance companies good cause to deny their claims.
Some of the most common mistakes you should avoid include:
Exaggerating the extent of your injuries
Failing to follow your healthcare provider's treatment plan
Posting information about your workplace accidents or injuries online
Missing physicians appointments
Failure to disclose a pre-existing condition
Failing to obtain the legal guidance and support of an Atlanta workers' compensation attorney
Getting medical treatment from healthcare providers affiliated with the insurer
Although the insurance company may delay the process of your claim and look for reasons to issue a denial, if you can avoid some of the previously mentioned mistakes, you will make it more difficult for the insurance adjusters to deny your application.
Get Help From an Atlanta Workers Compensation Lawyer Today
The aftermath of an on-the-job injury can be just as challenging as the accident itself. Make sure you have a powerful legal advocate on your side who can ensure you receive fair compensation from the insurance company and have the evidence you need to pursue a third-party liability claim where appropriate.
Maximize your financial compensation after a catastrophic work injury with help from an experienced Atlanta workers' compensation lawyer at The Law Offices of Jorge Luis Flores.
Are you ready to start working on your case? Do not hesitate. Fill out our quick contact form or call our office to schedule your 100% free, no-obligation consultation today.