The injuries you sustained in an accident caused by another party's negligence are bad enough to endure. The financial and emotional ramifications of your injuries can make an already challenging recovery that much more difficult. Fortunately, when someone else is to blame for your serious injuries, you can take legal action against them to recover compensation.
Whether you file a claim with the insurance company or pursue a personal injury lawsuit, you may require the legal support of an experienced Covington personal injury lawyer. When you need a powerful advocate you can rely on, look no further than our team at The Law Offices of Jorge Luis Flores. Learn more about how much your personal injury case could be worth in the value of your recoverable damages when you contact us for a 100% free consultation.
Why Hire The Law Offices of Jorge Luis Flores?
Having the right personal injury law firm on your side is essential after suffering a devastating injury. Our bilingual staff at The Law Offices of Jorge Luis Flores speak English and Spanish to ensure we best serve your needs.
During your initial consultation, we can answer your questions regarding how the claims process works and give you an idea of what to expect from your personal injury lawsuit or insurance claim. We are uniquely equipped to protect your rights and recover maximum compensation for your damages.
The types of cases we handle include:
Dog bites
Industrial accidents
Construction accidents
Premises liability
Motorcycle accidents
Car accidents
When You Need a Covington Personal Injury Attorney
You may not always be sure whether you need to hire a personal injury law firm. After all, the last thing you need is to be accused of filing a frivolous lawsuit for minor injuries. However, the type of injuries you are diagnosed with will not determine whether you have the right to file a lawsuit. The severity of your injuries and the impact your injuries have had on your life is what matters.
Common Personal Injuries to Sue For
Some of the most common types of injuries seen in Covington personal injury cases include:
Eye injuries
Neck injuries
Facial trauma
Soft tissue injuries
Whiplash
Third-degree burns
Spinal cord injuries
Quadriplegia
Paraplegia
Amputation
Post-traumatic stress disorder (PTSD)
Depression and other emotional injuries
Traumatic brain damage
Road rash
However, these are only a few of the types of injuries that may occur after an accident. If you have been diagnosed with another injury in an accident caused by another party's negligence, you may still have the right to compensation.
Remember, someone else must be responsible for causing your injuries for you to have grounds for legal action. It may not be clear in the aftermath of your accident if someone else is responsible.
For this reason, contacting a GA personal injury lawyer immediately after the accident may be in your best interest.
Liability and Negligence in Covington Personal Injury Cases
For your personal injury lawsuit to be successful, your attorney must demonstrate evidence of the elements of negligence. These include:
Duty of care
Breach of duty
Causation
Damages
This means the defendant must have had a responsibility towards your safety or that of the public, made a decision or failed to make a decision that breached that duty, and ultimately caused you to suffer damages or injuries that had a substantial or permanent impact on your life.
Depending on the type of accident you were involved in, there may be numerous ways to prove negligence and liability. For example, if your injuries were caused in a car accident, examples of the evidence we might gather to prove fault include:
Copies of the defendant's chemical blood alcohol test results
Copies of the defendant's driving record
CCTV, dash cam, or traffic cam footage of the collision
Photos of the victim's injuries
Copies of the victim's medical records
Statements from witnesses to the accident
Data analyzed from the vehicle's black boxes or event data reporters (EDRs)
Reports from accident reconstructionists and experts
Copies of police reports and crash data
However, if your injuries were caused by a slip and fall accident, we might need to gather copies of maintenance records, copies of prior safety complaints or building code violations, and other relevant evidence.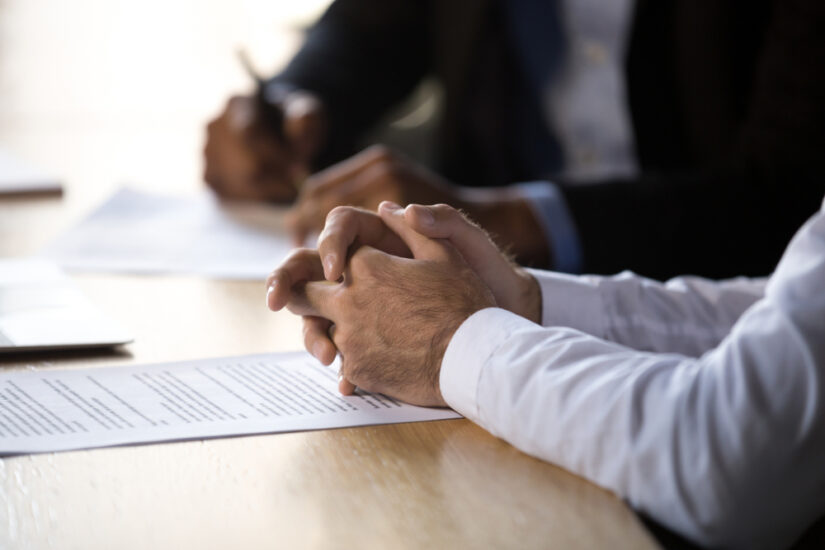 The Value of Your Recoverable Damages After a Personal Injury
You may be interested in learning more about how much compensation you might recover if you decide to move forward with your personal injury case. Generally, you have the right to be made whole. This means the liable party should compensate you for every loss you suffered, not only financial ones.
Collectively, these are known as compensatory damages. Economic damages describe your monetary losses while non-economic damages account for the impact your injuries have had on your life. Also commonly known as special damages and general damages, some examples of potentially recoverable losses include:
Physical pain and suffering
Emotional distress
Loss of enjoyment of life
Loss of consortium
Loss of household services
Diminished earning capacity
Loss of health insurance
Loss of retirement savings contributions
Lost wages
Medical expenses
Ambulance and hospital bills
Disfiguring injuries and embarrassing skin scars
Future healthcare costs
Inconvenience, indignity, and shame
Punitive damages may also be paid out under Georgia Code § 51-12-5.1(b) if mandated by a judge or jury.
Although awarded rarely, an aggressive personal injury attorney can demonstrate the defendant's conduct was grossly negligent, reprehensible, malicious, egregious, or intentional. If so, the judge or jury may find it appropriate to award punitive damages. Also called exemplary damages, these are meant to punish the defendant for abhorrent conduct.
Covington Personal Injury FAQ
During this challenging time in your life, you may have unanswered questions regarding how much your personal injury case is worth, how the claims process works, and what to expect from your personal injury claim as a whole.
Our goal is to help you feel confident in your decision to make the liable party pay. For this reason, we have answered some of the most commonly asked questions surrounding personal injury insurance and civil cases below.
If you have additional questions, contact our office for a free case evaluation so we can discuss your specific concerns in greater detail.
How long do I have to file my personal injury claim?
The amount of time you have to pursue your injury case will vary depending on whether you are filing a claim with the insurance company or pursuing a civil lawsuit. Many insurance companies require claimants to report within 30 days of the incident.
If your claim is not filed before the insurance company's deadlines, they can use this as an opportunity to deny you the benefits and reimbursement you would have otherwise been entitled to.
If you are pursuing a personal injury lawsuit, you may have as few as two years under the Georgia personal injury statute of limitations stated in O.C.G.A. § 9-3-33. The sooner you get our personal injury attorneys working for you, the better.
If your lawsuit is not filed before GA's personal injury claims statute of limitations deadline, you may forfeit your right to file a lawsuit in civil court.
What happens if my child suffers injuries?
If your child suffers an injury, you have the authority to pursue action on their behalf. In fact, we may encourage you to do so so you can access the financial compensation you will need to cover your child's medical costs and other damages.
You can also use this compensation to help set them up for future financial success and stability, despite their injuries. This is true whether your child was injured in a car accident, dog bite or attack, swimming pool accident, trampoline accident, or any other type of event.
Connect With a Reputable Covington Personal Injury Lawyer Today
The trauma your injuries have had on your life will likely be filled in more ways than one. Between your debilitating personal injuries, substantial emotional trauma, and sizable financial losses, there is no reason you should be stuck dealing with these consequences on your own.
Those responsible for causing your injuries can be held accountable to the fullest extent of the law and ordered to compensate you for these losses in full.
Getting them to repay you may be challenging without a powerful legal advocate. Contact our Covington personal injury lawyers at The Law Offices of Jorge Luis Flores to learn more about bringing the liable party to justice.
Our firm proudly provides free legal consultation to injury victims across Covington and the entire state of Georgia. Fill out our online contact form or call our office to take advantage of this opportunity.