Living in Covington, GA means you have plenty of places and opportunities to enjoy riding your motorcycle. However, the last thing you expect while enjoying the ride is to be involved in a Covington motorcycle accident. When an accident happens, it tends to impact those on the bike more so than those inside a car or other type of vehicle that is usually larger and more fortified.
Once the dust has settled, you may discover that you have been injured and, as days go by, you may also be overwhelmed by the drastic change in your life. These days it would seem as though all you have the time and energy to do is to attend your medical appointments and therapies and get some much-needed rest whenever you get a chance.
In the meantime, your stress level might be going through the roof because you have been unable to return to work and there is no money coming in. At the same time, your medical expenses seem to be piling up with no possibility of being covered due to your lost wages.
If we are describing your situation, it is because we have had plenty of experience dedicating our time and legal knowledge to helping victims of motorcycle accidents in Covington. Call the law firm of Jorge Luis Flores LLC. At our firm, you will find a motorcycle accident lawyer in Covington, GA focused on helping you recover fair compensation for your accident damages and freeing you to concentrate on recovering your health after your motorcycle accident. Call today and request a free legal consultation with a Covington motorcycle accident attorney.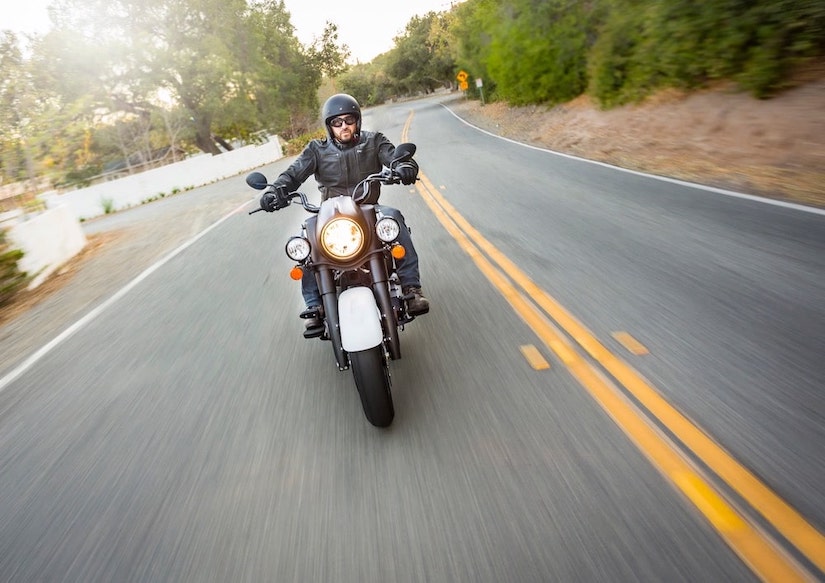 Liability in Motorcycle Accidents
For someone to be liable for your severe motorcycle accident injuries, your Covington motorcycle accident lawyer will help you prove that they were negligent, thus causing your injuries in the motorcycle accident. This is crucial when it comes to winning financial compensation.
Your Covington motorcycle accident lawyer will also work with you to place a fair value on the claim for your motorcycle accident so that you can get the help you need to pay for the medical bills and other expenses you may have incurred related to your recovery after the car accident.
Your motorcycle accident attorney will start by investigating your accident to gather all the available evidence to determine the level of contributory negligence each party had in the crash. This is necessary because the law in Georgia indicates that being at least partially responsible for the accident will result in a proportional reduction in the amount of damages you can receive. This may mean that if it turns out that you were riding your motorcycle without a helmet, you will more than likely be unable to get the full amount you seek.
What is even more worrisome for you is the fact that the insurance company will do all it can to make sure you are found to have been responsible for at least 50% of the Covington motorcycle accident. When they do, this results in them not having to pay anything to you. What's more, they are experts at this game and have a team of lawyers to help them build their case against you. That is why now, more than ever, after your motorcycle crash, you need the legal options offered by a Covington motorcycle accident attorney from the law offices of Jorge Luis Flores, LLC.
Main Causes of a Covington Motorcycle Accident
In general, motorcycle accidents in Covington happen for a variety of reasons. They may occur when a car or truck driver is speeding or otherwise being negligent while behind the wheel.
Sadly, in other motorcycle accidents, it is the motorcyclists who end up being found responsible for the accident. This may happen when the rider is moving along between lanes on a fast-moving highway or the rider is also engaging in distracting behavior such as looking at their phone or drunk driving.
Most Common Injuries in a Motorcycle Accident in Covington, GA
Although the most serious injuries in a motorcycle accident tend to involve the legs and feet, there is quite a spread of injuries that can be caused as a result of these incidents. Your Covington motorcycle accident attorneys from the law firm of Jorge Luis Flores, LLC, know that among other factors for the most common injuries for motorcycle accident victims in Newton County, you can find:
Traumatic brain injury which can be even more severe when the rider is not wearing a helmet
Head injuries for the accident victim
Spinal cord injuries that may result in complete or partial paralysis
Lacerations
Soft tissue injuries
Whiplash
Broken bones in arms, legs, ribs, and others
Internal bleeding
Damage to internal organs
Facial disfigurement
Amputated limbs
Wrongful death
Factors That Contribute to the Severity of the Injury
It is well-known that fatalities tend to be more common among motorcycle riders who are involved in an accident with a larger vehicle than for those riding in cars. However, other important factors also play a role in the extent and severity of the injuries sustained in these types of accidents. Among them:
The size of the motorcycle
The size of the other vehicle involved
The speed at which either one was traveling
Road and weather conditions
What to Do After Motorcycle Accidents
Your Covington motorcycle accident lawyer from the law firm of Jorge Luis Flores, LLC, knows how crucial your actions at the scene of car accidents are. Whatever you do and the evidence you can gather at that time may be invaluable and irreplaceable. Call us for a free consultation to understand your legal options when dealing with a severe injury, and discover the extent of the other party's negligence. At the scene:
Call the Police
While you are still at the crash, make sure to call 911 to request an ambulance if needed, and to get the police to craft an official report from when the accident occurred. As soon as possible after your motorcycle accident in Covington, your injury lawyers recommend you seek medical treatment for your injuries and follow all of your doctor's instructions.
Exchange Information
Obtain all information on the drivers of the other vehicles involved. Ask the other drivers for their name, address, email, phone number, and insurance information. Also, take down the car's makes, models, and license plates as well as the driver's license numbers.
Interview Witnesses
If there are people around who might have seen what happened, get witness statements as well as their contact information should you need to reach out to them in the future if you file a lawsuit.
Call Your Insurance Company
Your Covington motorcycle accident lawyers recommend you reach out to your insurance company and let them know that you are an accident victim. They will likely want a copy of the accident report to calculate the monetary damages to which you might be entitled. However, do not agree to anything until you have talked about the settlement offer with your lawyer.
Get Legal Representation
An accident lawyer from the law offices of Jorge Luis Flores LLC will work tirelessly to fight for your rights. They will want to know about your medical care, medical attention, and medical bills, any property damage, your emotional distress, and your pain and suffering damages related to the crash. If needed, they will call upon expert testimony and with this information build a strong case to get you the compensation you deserve. Schedule an appointment today.