After suffering a catastrophic injury, the thought of pursuing legal action against those responsible can seem like an overwhelming burden. However, with extensive financial losses, debilitating physical injuries, and significant emotional trauma, making sure the liable party is held accountable to the fullest extent of the law is crucial.
A reputable personal injury lawyer in Georgia from The Law Offices of Jorge Luis Flores can help you maximize your financial compensation and ensure you receive fair compensation for your damages. Contact our team for a 100% free consultation today and learn more about what is next for your personal injury case.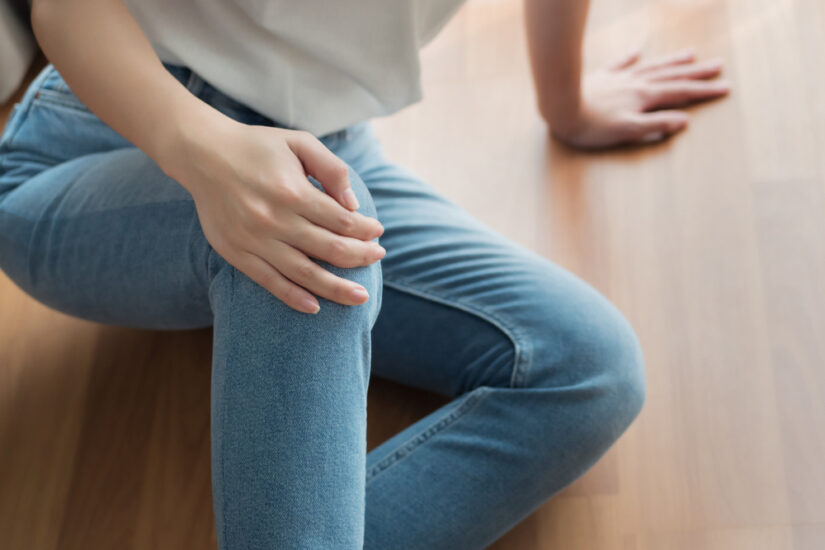 Why Choose The Law Offices of Jorge Luis Flores for Your GA Personal Injury Case?
When you are looking for a professional, diligent, and experienced legal advocate, look no further than The Law Offices of Jorge Luis Flores. Our team has offices conveniently located in metro Atlanta, Saint Simons Island, and Savannah. This way, no matter where your accident occurred, our law firm will be there to serve you. We have represented thousands of personal injury victims and recovered millions in insurance settlements and trial verdicts.
We offer bilingual services in English and Spanish, so you don't need to worry about a language barrier holding you back from recovering the compensation you deserve. We have the legal training and experience needed to help you get the most out of your claim. Our personal injury and worker's compensation lawyers are here to fight for justice.
Some of our most notable victories include:
$2.1 million in a car accident case
$1.5 million for a motorcycle accident victim
$1.49 million in a premises liability case
$1.4 million in a construction accident case
$1.3 million in a scissor lift work accident case
$1.25 million and a construction accident lawsuit
$625,000 for an industrial accident lawsuit
$200,000 settlement for a severe dog bite injury
Common Personal Injury Claims in Georgia
Personal injury lawsuits are civil claims filed when one party suffered severe injuries or damages caused by the negligence or wrongful actions of another. These are also commonly known as tort claims. Tort refers to the wrongdoing or negligent actions of the at-fault party. When a party is responsible for the damages and injuries of another, they can be ordered to repay the injury victim for their losses. Here are some of the most common types of personal injury cases we can take on:
Work Accidents
Work accidents are common across numerous industries. Whether you work behind a desk, as a delivery driver, or in an inherently dangerous line of work such as construction, manufacturing, or in a factory, the potential for injuries exists. Some of the most common types of work accidents we litigate include:
Explosions and fire
Work-related car crashes
Medical malpractice
Crushing accidents
Falls from elevated heights
Being struck by falling objects
Suffering repetitive stress injuries
Depression, anxiety, and work-related stress
Machinery accidents
Equipment failures
Building and safety code violations
Exposure to toxic substances or chemicals
Car Accidents
Motor vehicle accidents are some of the most common ways our clients suffer catastrophic and life-threatening injuries. An auto accident can involve motorcycles, pedestrians, cars, bicyclists, taxis, buses, rideshare services, electric scooters, and more.
If your car crash was caused by negligent driving, dangerous road conditions, or vehicle defects, you have the right to pursue a claim against the liable party. There may be multiple parties that share fault for the injuries you sustained, including:
Auto parts manufacturers that make poor quality or defective parts
Negligent drivers who violate traffic rules and regulations by speeding, drunk driving, drowsy driving, driving distracted, and failing to yield the right of way
Safety inspector who failed to conduct thorough inspections or make a note of safety hazards
The Georgia Department of Transportation (GDOT) for failing to ensure the safety and integrity of the interstate and highway they are responsible for servicing
The local municipalities for failing to replace traffic signs, make repairs, fill potholes, or install adequate lighting
Dram shops or social hosts that serve or sell alcohol to someone who is visibly intoxicated or should not be drinking, like a minor
These are just a few of the more common causes of auto accidents and the potentially liable parties. You can rely on your Atlanta personal injury lawyer to conduct a thorough investigation that will uncover the identities of all those who contributed to your car crash so they can be held accountable for their negligence.
Trucking Accidents
Tractor-trailer accidents are some of the most devastating types of motor vehicle crashes. They often produce life-threatening injuries that can result in permanent disability or death. Truck accidents are often caused by drowsy driving or other unsafe driving practices. This is, in part, because truckers sometimes violate Federal Motor Carrier Safety Administration (FMCSA) regulations that limit the number of hours they can work per shift. Not only can trucking companies be held accountable, but truck owners can also be sued if they fail to make necessary repairs to their 18-wheelers before putting them on the road.
Boating Accidents
In Southern Georgia, boating is one of the most treasured past times. However, when you are involved in a boating accident, you may have the right to take legal action against those responsible for causing the collision. This could include the boat operator if they were inexperienced, boating under the influence, or otherwise negligent. You might also have the right to file a claim against the owner of the boat if they failed to make safety repairs. Additionally, if rusty or malfunctioning parts cause your boat accident, you may have the right to take action against parts manufacturers, boat dealerships, or other third parties.
Aviation Accidents
Although air travel is widely regarded as one of the safest forms of travel, aviation accidents occasionally occur. Many of these crashes involve private aircraft. This could make aviation accident claims far more complex than traditional vehicle accident claims. Make sure you have a knowledgeable and experienced aviation attorney working for you so you can recover the compensation you deserve.
Product Liability Cases
Product liability cases involve injuries or deaths caused by defective or malfunctioning products. Some of the most common types of products that can cause severe injuries or fatalities include:
Children's toys and nursery equipment
Prescription medications
Motor vehicle parts, such as airbags
Garden and lawn equipment
Heavy machinery and tools
Premises Liability Accidents
Premises liability accidents are accidents that occur on someone else's property. Generally, property owners are held accountable for injuries and deaths that occur on their premises when their negligence is the cause of the victim's injuries. Some of the most prevalent types of premises liabilities cases include:
Slips, trips, and falls
Inadequate security
Improper maintenance
Staircase accidents
Ladder accidents
Elevator accidents
Escalator accidents
Supermarket accidents
Hotel accidents
Parking lot accidents
Wet floor accidents
Swimming pool accidents
Dog bites and attacks
Trampoline accidents
Acccidents involving attractive nuisances
Construction Accidents
The construction industry is one of the most dangerous lines of work, according to the Occupational Safety and Health Administration (OSHA). Fortunately, when you have been involved in a construction accident, you may have the right to pursue a personal injury lawsuit and worker's compensation benefits. This way, you can ensure you have access to the financial support you need when you cannot work.
Catastrophic or Fatal Injuries and Wrongful Death
When a loved one suffers catastrophic injuries or later succumbs to those injuries, surviving family members may have the right to pursue a wrongful death action against the at-fault party. These types of cases are emotionally taxing and complex. Make sure you have a compassionate and dedicated legal advocate by your side to get justice for your treasured loved one.
Nursing Home Abuse
Nursing home neglect and abuse is one of the most common causes of injuries to the elderly. If you notice your family member is exhibiting signs of neglect or abuse, it may be in your best interest to contact a nursing home abuse attorney to discuss your legal options. Some examples of nursing home abuse include:
Financial abuse
Sexual abuse
Physical abuse
Psychological abuse
Emotional abuse
Neglect
Sexual Abuse
If you or your loved one has suffered sexual abuse, you do not need to wait for law enforcement to pursue your criminal case or charges to be filed. You can take matters into your own hands by filing a personal injury lawsuit against your abuser and those responsible for causing your injuries and damages. This way, whether the liable parties face criminal penalties, you can ensure they are held accountable for their egregious or abhorrent conduct in civil court.
Dog Bites
Dog bites are a common type of premises liability claim. In these cases, dog owners are generally held accountable for the actions of their pets according to Georgia's strict liability laws under Georgia Code § 51-2-7.
The Law Offices of Jorge Luis Flores Handles the Toughest Georgia Personal Injury Cases
Our Atlanta personal injury attorneys are prepared to handle some of the most challenging injuries and accidents. Although the type of injury you suffer does not determine whether you have grounds for legal action, we see some accidents more often in Georgia personal injury claims. Some of those injuries include:
Child Injuries
Traumatic brain injuries
Third-degree burns
Spinal cord injuries
Amputation
Paralysis
Neck and back injuries
Leg and arm injuries
Emotional trauma
Lacerations and sepsis
Broken and fractured bones
Wrongful death
Proving the Elements of Negligence
If the type of injury you were diagnosed with does not determine whether you have the right to pursue a personal injury case, what does? For your personal injury claim to be successful, your attorney must prove the elements of negligence have been met. In Georgia civil courts, this means we must show the defendant owed you a duty of care and breached that duty. This breach in the duty of care must have been the proximate cause of your damages or injuries.
What to Expect During the Personal Injury Case Process
During your recovery, it is easy to become overwhelmed by the personal injury claims process. With The Law Offices of Jorge Luis Flores working for you, you can protect yourself and devote more time to healing while we handle the legal formalities.
Know Your Rights
You may not fully understand your rights, the value of your claim, and how Georgia personal injury laws work. Our team will help you safeguard your rights and maximize your financial compensation.
Prepare for Your First Appointment
Your initial consultation with an Atlanta personal injury attorney is always free. We are readily available to answer any questions or concerns about how the personal injury claims process works, what to expect from your legal representative, and any other pressing or pertinent questions you have prior to your initial case review.
Our Georgia Personal Injury Lawyers Will Guide You Through the Claims Process
Every person's case is different, but the personal injury claims process generally unfolds the same no matter what type of accident you were involved in. Here is a general idea of what you can expect after you hire our Atlanta personal injury lawyers to take on your case:
We begin by investigating the cause of your accident.
We will collect evidence to support your case.
Our investigators find out who is liable for the injuries you suffered.
We go over the various ways your life has been impacted by your accident so you can seek total compensation for your losses.
Our personal injury attorneys will determine whether you have the right to file an insurance claim. We will negotiate with insurance companies to protect you from being taken advantage of or accepting a lowball offer.
If your insurance settlement is not enough to cover your damages, and they often aren't, you may need to proceed with a personal injury lawsuit.
The Value of a Personal Injury Claim in Georgia
You have the right to be fully compensated for your damages if another party is responsible for causing your injuries. Whether you file a claim with the insurance company or file a personal injury lawsuit, you should be repaid for not only out-of-pocket or financial expenses, but all the ways you have been affected by your serious injuries.
Economic Damages
Economic damages include every financial cost related to your personal injuries. Also commonly referred to as special damages, some examples include:
Emergency medical treatment and ambulance bills
Prescription drug fees
Loss of income and lost wages
Personal property damage and vehicle repairs
Medical treatment and surgery
Costs of a rental car
Your hospital stay
Future medical expenses
Diminished earning potential
Non-Economic Damages
Non-economic damages do not have a financial value and are more challenging to quantify. Also commonly referred to as general damages, some examples include:
Loss of enjoyment of life
Pain and suffering
Emotional trauma
Loss of consortium
Disfiguring scars
What to Expect From Your Personal Injury Insurance Claim
In the vast majority of personal injury cases, the liable party has some type of insurance coverage. For example, if a dog attacked you, the dog's owner may have homeowner's or renter's insurance coverage. If you were involved in a car accident, the driver that hit you should have had insurance coverage according to Georgia's mandatory minimum auto insurance requirements under O.C.G.A. 40-6-10.
Unfortunately, dealing with an insurance company is one of the most challenging aspects of the personal injury claims process. This is because insurance companies are for-profit businesses. They only make money by bringing in more via insurance premiums than they pay out through insurance claims. For this reason, you can expect the insurance company to take dramatic measures to avoid paying out on your claim. They do this by:
Making insultingly low settlement offers
Delaying the processing of a claimant's claim
Misrepresenting the terms of an insurance policy
Blaming victims for causing the accident and their subsequent injuries
For this reason, having a personal injury attorney handle negotiations with the insurance company on your behalf is one of the best ways to protect yourself from being taken advantage of during this difficult time in your life.
It is also important to remember that insurance settlements often do not fully cover personal injury damages. In fact, insurance coverage is designed to cover specific types of damages. For example, some homeowner's insurance policies specifically exclude payouts for dog bites. Another example could be auto insurance policies that offer bodily injury liability coverage and property damage liability coverage.
These are the only two types of auto insurance required by Georgia law, but they only provide compensation for vehicle repairs, personal property losses, and medical bills. Furthermore, insurance companies only pay out up to the limits of their policyholder's claim. So if the policyholder only purchases the minimum amount of coverage, this coverage may not be enough to meet your needs. When this happens, your attorney should always be prepared to move forward with a lawsuit against the individual or entity that caused your injuries.
Georgia Personal Injury FAQ
After being involved in a serious accident or suffering a catastrophic injury, you may have many unanswered questions regarding what to expect next. You need answers now.
Although you can discuss the specific details of your case during a free consultation with your personal injury attorney, it is important to learn as much as you can about the claims process and how personal injury lawsuits work. With that in mind, we have answered some of the most frequently asked questions surrounding personal injury lawsuits and insurance claims below.
What is the GA Statute of Limitations for Personal Injury Cases?
Under O.C.G.A. § 9-3-33, you do not have an unlimited amount of time to file a personal injury lawsuit. In fact, the state civil court system only allows you a maximum of two years to file your claim. If your personal injury case is not filed within the two years after the accident, you may lose your right to financial compensation. This is because the court system will refuse to allow you to pursue your case at trial.
It is not only the civil court personal injury statute of limitations you should be worried about. You will often have an even shorter amount of time to file your claim with the insurance company. Many insurance providers require claims to be filed within 30 days of the accident.
This means time is not a luxury after your injuries. If you hope to make the liable party pay and avoid losing your right to the compensation you deserve, it is crucial to get started on your personal injury case as soon as possible after the accident. While you focus on healing, your attorney can take care of all the little details associated with your case. This way, you do not need to deal with the burdens of the complex legal matters while you recuperate, without putting your right to pursue your case at risk.
What Should I Do If I Have Been Hurt Due to Someone Else's Negligence?
If you have suffered devastating personal injuries due to another party's negligence, there are specific steps you can take to build a compelling case against the at-fault party from the start. The steps include:
Calling emergency responders – No matter what type of accident you were involved in, having police and law enforcement officials or investigators at the accident scene is essential. This way, police reports can be filed, evidence can be obtained, and you can begin gathering valuable supporting evidence immediately after the accident.
Securing the accident scene – If your injuries do not prevent you from collecting evidence at the accident scene, take steps to do so. You can jot down how the accident occurred, including details that may be forgotten. You should also get the names and contact information of witnesses to the accident, take photos of the damage at the scene, and get footage of the accident and your injuries. These types of evidence may only be available in the immediate aftermath of the accident, which means collecting this evidence as soon as possible after the accident is crucial.
Getting medical attention – Even if you do not initially believe you have suffered life-threatening or catastrophic injuries, you should obtain a medical evaluation. Whether you want to see your primary care doctor, go to urgent care, or head immediately to the emergency room, get the medical exam and treatment that you need. You do not want to suffer from latent injuries that could result in worsening trauma or even death if left untreated. If you do not get medical help right after the accident, the liable party might also have an opportunity to use this against you and argue that you are exaggerating the severity of your injuries. You can protect yourself both physically and civilly by getting medical help immediately after the accident.
Hiring a personal injury lawyer in Georgia – Filing a lawsuit may not be at the forefront of your mind after a serious accident. However, if you hope to recuperate without having to deal with the burdens of your legal case, getting a personal injury attorney on your side should be a top priority. Your lawyer can start building a case against the liable party, collect video footage of the articles that may be deleted or overwritten in the days or weeks after the accident, and evaluate the value of your damages so you are compensated fairly. Theywill handle all aspects of the insurance negotiation process and bring your case to trial if you cannot get a fair settlement by other means.
Once you have a personal injury lawyer on your side, you will not need to feel the weight of the world on your shoulders. We will handle every legal detail so you can devote your time to healing.
What Happens if I'm Accused of Sharing Fault?
Sharing fault is common in Georgia personal injury lawsuits. This is because Georgia follows modified comparative negligence laws under OCGA § 51-12-33. However, sharing fault does not prevent you from recovering compensation unless your portion of liability exceeds the threshold. Under the law, this threshold is set at 49%.
This means as long as you are less than 50% responsible for causing the accident, you may be entitled to compensation for your damages. However, you also need to be prepared for your settlement to be affected. This is because liable parties and insurance companies will try to blame injury victims for causing the accident and their resulting injuries. If you are partially at fault for the accident, you can expect your personal injury settlement to reflect a shared fault deduction. This is when your settlement is reduced in proportion to your percentage of blame.
For example, suppose you were severely injured in a motorcycle wreck. If you were not wearing a motorcycle helmet as required under Georgia Code Section 40-6-315, you could reasonably expect the insurance company or liable party to argue that you share the blame for your traumatic brain damage. If the judge agrees, they will assign your portion of the fault. In this example, let's say the judge found you 25% at fault. If the jury subsequently awarded you $2 million for your damages, you would not be entitled to the full $2 million. Instead, before your settlement check goes out, it will be reduced by 25%. This means instead of receiving a $2 million trial verdict payout, you will instead collect $1.5 million. Although $1.5 million is still a sizable settlement for a traumatic brain injury or motorcycle accident case, you still lost out on $500,000.
For this reason, it is imperative to have a personal injury attorney on your side advocating for your rights every step of the way. With the right personal injury advocate, fault can be assessed accurately so the liable party cannot attempt to capitalize on the state's shared liability laws and manipulate them to their advantage.
Can I File a Claim on Behalf of My Injured Child?
You can absolutely pursue a personal injury lawsuit for your child's injuries. When children suffer injuries, many people believe they must wait until the child reaches 18 years of age to pursue their case. While the statute of limitations may temporarily pause until your child reaches 18 and end two years after their 18th birthday, you have the authority to take action against the liable party now. This may be advised if you are struggling to cope with the financial burdens of your child's injuries.
Your child's injuries may have a substantial impact on not only their childhood but their entire future. They could prevent your child from caring for themself, enjoying their life, and earning a living. Preparing in advance for these challenges is essential if you hope to set your child up for success after a traumatic event. Our personal injury attorneys are here to help guide you through the process and maximize your payout in your child's injury claim.
Connect With a Georgia Personal Injury Attorney Today
We understand how overwhelmed and intimidated you must be feeling during this challenging time in your life. You do not have to go through it alone. When you have a reputable Georgia personal injury lawyer on your side, you can rest easy knowing our team is fighting for total compensation. The Law Offices of Jorge Luis Flores is here to help you maximize your payout and ensure the liable party is brought to justice.
Learn more about how the claims process works and how much compensation you could be entitled to when you contact an experienced personal injury attorney for a no-cost, risk-free consultation. Our firm proudly offers free case reviews to personal injury victims across Georgia. Claim yours when you fill out our online contact form or call our office to get started today.