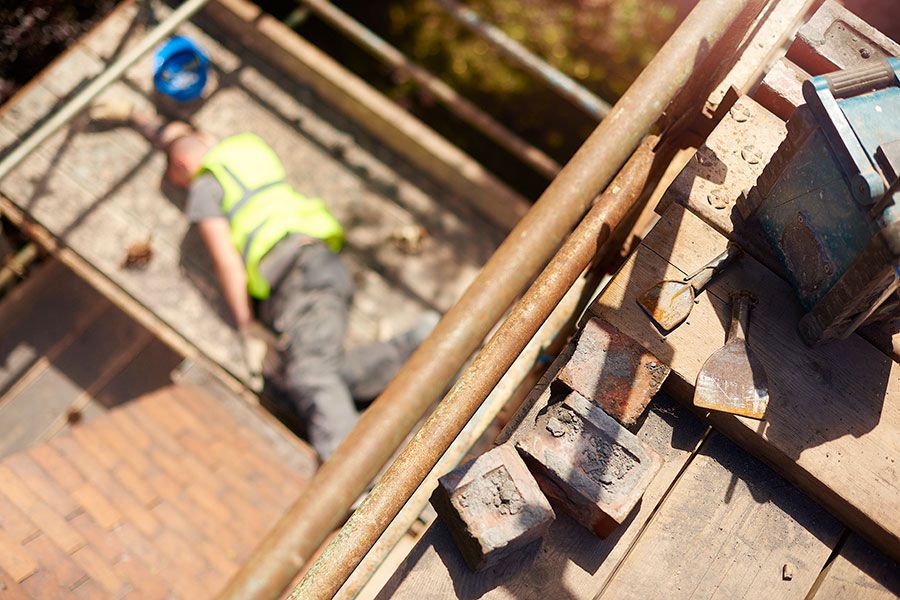 Construction Accidents
Construction accidents are generally serious and complex. This is due in part to the number of contractors involved on a single job site. The use of dangerous tools, heavy machinery, working several feet above the ground, and working with bulky building materials are some of the contributing factors that lead to serious construction accidents and even death.
Should you suffer an injury on a construction site, be well aware of the location of said accident. Additionally, be sure to report your accident to your supervisor immediately, if you are able to do so.
We can meet with you at your home or at the hospital. We are available 24/7 and we are only a phone call away.
Common construction accidents include:
Spinal cord injuries
Broken bones from falls
Heavy equipment malfunctions
Forklift and heavy equipment crush injuries
Chemical or electrical burn injuries
Sight or hearing loss
Traumatic brain injuries
Getting trapped
Electrocution
Explosions
Lifting Injuries
Fall Injuries
Over Exertion
Heat-related injuries
Death
Contact The Law Office of Jorge Luis Flores Today
If you or a loved one has suffered from an injury on a construction site, call us now to ensure that your rights are protected.
(770)760-9292