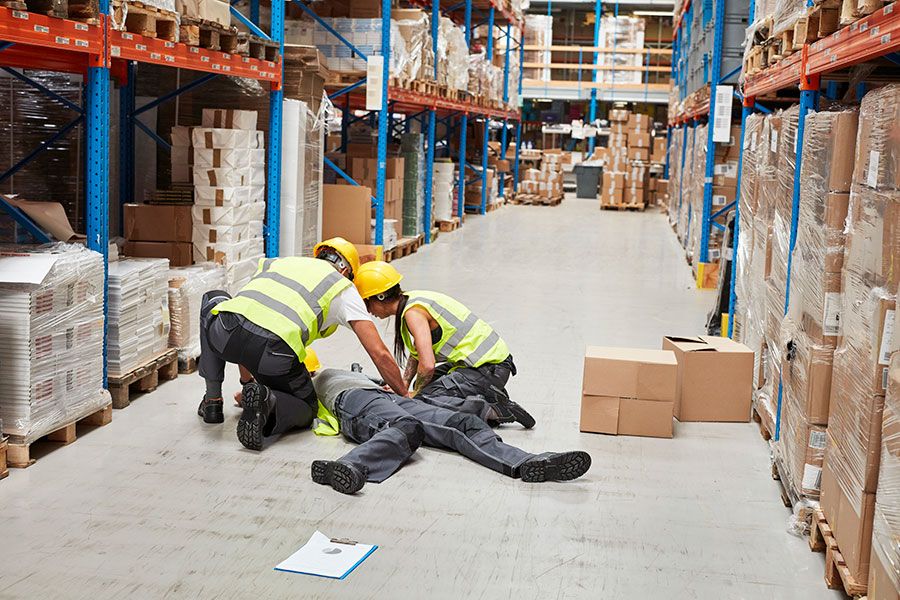 Work Accidents
Employers and Insurers often try to minimize the benefits received by Employees who have been injured on the job. It is important to hire experienced lawyers to ensure that you are treated fairly and receive maximum compensation in these situations. Complex laws exist in the State of Georgia designed to protect you in the event of an accident. We are confident that we have the expertise to represent you vigorously in Georgia's Workers' Compensation arena. If you have been injured on the job, it is imperative that you follow certain steps to make sure your rights are protected. Failure to do so promptly, may jeopardize your claim.
We, at The Law Offices of Jorge Luis Flores, understand the complexities of Workers' Compensation Law. We will work with you to help obtain all the benefits you are entitled to.
You May Be Eligible to Receive Some of the Following Benefits From the Employer/insurer:
Paid Medical Benefits
Weekly Income Benefits
Temporary Partial and/or Permanent Partial Disability Benefits
Transportation to and from medical appointments
Mileage Reimbursement for travel between medical appointments
Interpretation Services
Prescription Medications
Housing (in certain situations)
Durable Medical Equipment
Attendant Care
Examples of Work-related Injuries Include:
Spinal Cord Injuries involving paralysis
Back Injuries
Head Injuries
Shoulder Injuries
Neck Injuries
Amputations
Fractures
Joint Injuries
Hip Injuries
Knee Injuries
Hand Injuries
Finger Injuries
Foot Injuries
Eye Injuries
Loss of hearing
Strokes
Heart Attacks
Burn Injuries
Nerve Damage
Complex Lacerations
Fall Injuries
Catastrophic Injuries
Fatal Work Accidents
Contact The Law Office of Jorge Luis Flores Today
If you or a loved one has suffered a devastating and disabling work-related accident, call us now to ensure that your rights are protected.
(770)760-9292