The Law Offices of Jorge Luis Flores, L.L.C. was established in 2002 in Conyers, Georgia. Almost immediately, Jorge Luis Flores began advocating for injured victims throughout the state of Georgia. With Offices in Metro Atlanta, Savannah, and Saint Simons Island, we are able to advocate for your rights throughout the state with ease. To date, the Firm has represented thousands of injured victims and recovered millions of dollars for the benefit of our Clients. We handle accident and injury related cases exclusively. Our Workers' Compensation and Personal Injury Teams are here, ready to fight for you.
We take pride in providing excellent service and the expertise necessary to effectively represent our Clients. In addition, our Team is committed to achieving the best possible outcome on your injury-related case.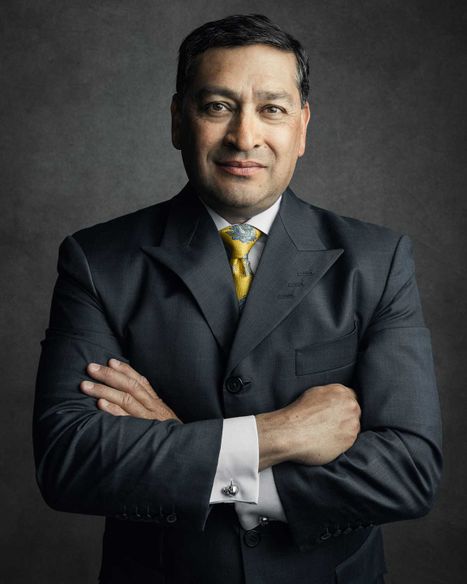 Jorge Luis Flores
Attorney Jorge Luis Flores founded The Law Offices of Jorge Luis Flores, L.L.C. in 2002, with himself as the sole lawyer. Throughout the years, the Firm has become a leading practice in Georgia primarily focusing on personal injury and workers' compensation claims. The Law Offices of Jorge Luis Flores is widely recognized and respected by fellow lawyers, judges and insurance carriers in the community due to the high level of expertise and professionalism exerted in handling each claim.
Jorge Luis Flores has successfully represented injured victims throughout the state of Georgia over the years. He along with his team have achieved countless top results for our clients. Jorge Luis Flores has litigated and supervised the prosecution of thousands of injury-related claims to date with multiple settlements exceeding a million dollars.
Jorge Luis Flores earned his Bachelors of Business Administration from The University of Texas at Brownsville. He then worked in the pharmaceutical and real estate industries. Ultimately, Jorge Luis Flores decided to pursue a law degree. He then attended John Marshall Law School in Atlanta where he obtained his Doctor of Jurisprudence. Upon receiving his license to practice law, Jorge Luis Flores opened the firm and began fighting for injured victims rights.
Contact The Law Office of Jorge Luis Flores Today
We know your rights and get results!