According to the National Highway Traffic Safety Administration, there were well over 5.2 million reported car accidents nationwide in 2020. In 2022, Atlanta, GA, Police reported a staggering 29,922 car accidents within the city limits.
According to the Office of Highway Safety, 1,797 people were killed in 2021, including:
306 pedestrian fatalities
185 motorcyclist fatalities
15 bicyclist fatalities
Data from the United States Bureau of Labor Statistics showed that 187 victims suffered fatal injuries from workplace accidents in Georgia in 2021. Close to 41% of those fatalities were the result of transportation incidents. An additional 20% died due to violence in the workplace. Thousands more people are injured or killed by dog bites, slip and falls, and other acts of negligence every year.
A personal injury lawyer from The Law Offices of Jorge Luis Flores can help you fight for your rights as a victim who suffered a personal injury.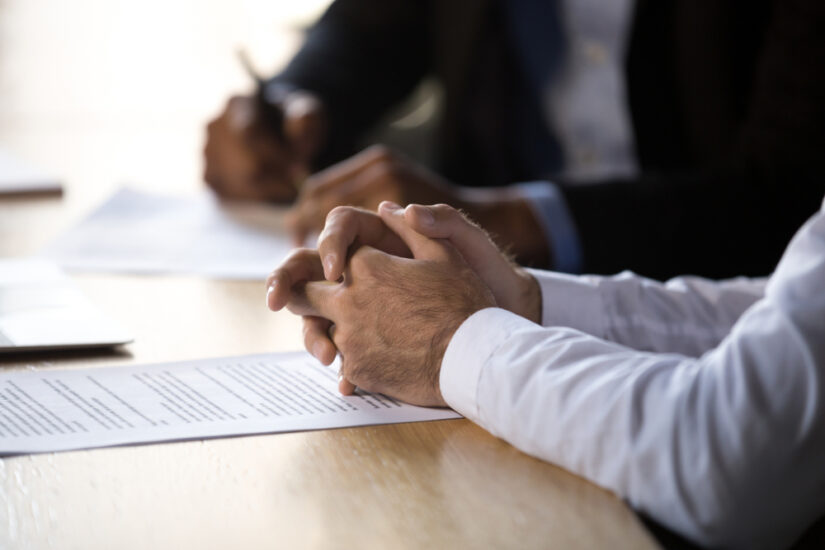 What Damages Can Be Recovered From a Personal Injury Claim?
There are different types of damages that can be awarded in a personal injury claim in Atlanta. There are compensatory damages that include personal losses and financial losses. You're less likely to be awarded punitive damages.
The Atlanta personal injury attorney representing your case can assess your damages and determine a fair settlement amount. These damages can include:
Economic Damages
Economic damages include compensation for financial losses. Your attorney will gather documentation, including:
Medical bills
Lost wages
Medical devices
In-home nursing care
Prescription medication receipts
Property damage repair estimates
Other out-of-pocket expenses
In addition, your Atlanta personal injury lawyer will document testimony from experts when needed. This information can help in determining how much you have paid out-of-pocket and will continue to spend due to the accident.
Non-Economic Damages
Personal losses are more difficult to place a value on as they are not tangible. Your attorney will look at things like:
Emotional suffering
Medical records
Disfigurement
Mental distress
Depression
Physical pain
Loss of consortium
Disability
PTSD
Loss of enjoyment of life
These losses are not easily calculated like your out-of-pocket expenses. However, your emotional and physical pain are equally as important as your financial losses. Our law firm will take the time to talk to you, your physicians, and members of your family to get an idea of how things have changed in your life due to the accident. Once we gather this information, we will demand appropriate compensation to mitigate your suffering.
Punitive Damages
Punitive damages can only be ordered by the court and are fairly rare. Punitive damages are meant to punish the offender for overtly harmful conduct, in addition to attempting to prevent similar dangerous conduct in the offender's future. These are typically only awarded in intentional or grossly negligent personal injury cases.
Our goal is to get you a settlement that benefits your quality of life and ensures you can overcome any related financial burdens.
Common Types of Personal Injury Cases in Atlanta, Georgia
Our legal team handles all personal injury matters, including motorcycle crashes, car accidents, trucking collisions, and dog bite incidents. Learn more about our Atlanta personal injury attorneys and practice areas below, or contact our law office for more details.
Bicycle Accidents
Throughout Atlanta, Georgia, riding a bike can be quite dangerous. There are many vehicles on the road, with little protection for cyclists. Oftentimes, drivers may point blame at you rather than the responsible party, stating that you did not have the right of way.
Truck Accidents
Catastrophic injuries and property damage are often the result of a collision with a big rig. Truck accident cases are often complicated as they almost always involve multiple parties and can require experts in the field to analyze the cause. If you have been the victim of a truck accident in Atlanta, first seek medical attention, and then consult with a truck accident attorney at The Law Offices of Jorge Luis Flores.
Pedestrian Accidents
Pedestrian accidents have been on the rise in Atlanta over the last several years. Sadly, it is almost always the pedestrian who suffers from such a serious accident. Injuries are almost always catastrophic, if not fatal. If you have been the victim of a pedestrian accident, you will certainly require economic compensation. The Law Offices of Jorge Luis Flores can help you fight for the maximum compensation for your injuries.
Workplace Accidents
A workplace injury can cost you thousands in medical bills and prevent you from returning to work. Fortunately, many injured workers in Atlanta are entitled to file a workers' compensation claim for their injuries and future medical expenses. If your workplace accident involves a negligent party, you may also have the right to file a claim against them for damages. Atlanta personal injury lawyers are experienced in workers' compensation claims.
Car Accidents
Motor vehicle accidents are among the most common types of Atlanta personal injury cases. A car accident lawyer can work tirelessly to prove that the negligent driver should be held liable for covering your injuries and any property damage. We will collect evidence, investigate, and determine the cause of your motor vehicle accident to ensure you receive fair compensation. Our automobile accident attorneys are prepared to handle the intricacies of accident insurance laws.
Premises Liability
If you have fallen or been injured on someone else's property, it may be possible to hold the property owner accountable. Oftentimes, the victim is blamed for the injuries they sustained. Our law firm can fight to protect your rights to recover the compensation you deserve.
Medical Malpractice
All too often, healthcare providers fail to provide appropriate and safe medical care. The consequences can be devastating when a medical professional is negligent. Unfortunately, insurance companies, hospitals, and doctors are favored under Georgia's laws—not the injury victims like yourself.
Defective Products
If you have been injured because of an unreasonably hazardous product or defective part in Atlanta, you may be able to hold the manufacturer or the company that sold the item responsible for your damages. Our Atlanta law firm can help ensure that you receive full compensation for a defective product design. 
Dog Bites
A dog bite can be traumatic, causing emotional turmoil, chronic pain, and severe injury. A dog owner may be held accountable for the injuries sustained from the dog bite. The state follows a strict liability law for dog bites and attacks under Georgia Code § 51-2-7. If a dog bites or attacks you due to the owner's negligence, they can be sued for your damages. You can avoid bringing your case to trial if you file a homeowner's insurance or renter's insurance claim, but these policies often exclude specific breeds of dog and may not cover your damages in full.
Wrongful Death
Sadly, not every victim who has been involved in an accident will survive their injuries. Each year, too many families are faced with a devastating loss and have to grieve the untimely death of their loved ones. If you have faced this tragic loss, a wrongful death attorney from our Atlanta law firm can help you receive the compensation you need to handle the financial burden of the passing of a loved one. If you are unsure whether you have the authority to file your claim as described under Georgia Code § 19-7-1, you can discuss your legal options with our personal injury lawyers to determine what your next steps should be.
Why Do I Need a Personal Injury Law Firm?
When you are injured in an accident, your main focus should be on your healing. It is difficult to get better when you are stressed about getting the compensation you need. Personal injury claims can be complicated and confusing, and you don't need another thing to worry about. An experienced personal injury attorney can do many things to maximize your settlement, including some of the following.
Collect Evidence Pertaining to Your Claim
You have the legal right to file a personal injury claim to seek compensation from any negligent parties. However, you must be able to prove negligence, whether you're pursuing insurance claims or a lawsuit. Your attorney will look at all available evidence, including police reports, photographic evidence, and your personal injuries and damages, to compile proof of the other party's negligence.
Represent Your Best Interests
When you are involved in a personal injury, the insurance company's adjuster will want you to accept the lowest possible settlement. They will try to point the blame back at you. You should not have to negotiate your settlement on your own. Our main goal is to fight for you and represent your best interest at every step of your claim.
Collaborate with the Experts
Most of the time, evidence collected is enough to prove negligence, but sometimes additional information is needed to ensure the insurance company cannot find a way out of giving you a fair settlement. Our law firm is experienced with contacting accident reconstruction experts, forensic experts, and medical professionals to further support your claim. By collaborating with these professionals, it leaves no doubt that your injuries were due to the negligent party's actions.
Accurately Calculate Your Damages
When you experience a personal injury, you have both economic damages and non-economic damages. It can be rather confusing attempting to calculate your damages accurately. Your lawyer will look at all of the medical bills and receipts you have pertaining to the injury. In addition, your lawyer will calculate future non-economic damages and medical expenses that are harder to put a fixed monetary value on. We want to ensure that you receive a final settlement or verdict that includes every possible expense you may face.
How Long Do I Have to File a Personal Injury Claim in Georgia?
Every state has a statute of limitations that specifies a time limit on how long after an accident you can file a personal injury claim. This time limit starts on the day of the accident or injury. For the most part, the statute of limitations for personal injury cases in Georgia is two years. Sometimes, however, the time limit can be longer or shorter.
If your injury involves a government entity, such as a county vehicle, you may be required to follow an earlier deadline known as an "ante litem" deadline. While this may vary, it could be as short as a six-month deadline.
If you sustained an injury through an accident at your workplace, you could be entitled to workers' compensation benefits. In this case, you must notify your employer of the injury within 30 days, and a formal claim must be filed within one year from the date of your injury.
In other cases, the statute of limitations is longer than two years. If the business or person who is responsible for your injuries faces criminal prosecution, the statute of limitations may be paused for the length of the prosecution, potentially up to six years.
If the victim of a personal injury is a minor, the statute of limitations does not start until the minor turns 18 years old. At that point, the two-year statute of limitations begins.
Despite the fact that different situations allow for additional time when filing a claim, you should not assume the extra time will be available to you. It is crucial that you contact a personal injury attorney immediately after you are injured to ensure your case is handled in a timely manner.
Atlanta Personal Injury FAQ
Should I talk to the insurance adjuster without a lawyer?
It is a common mistake to assume that the insurance company you are speaking with is on your side. This can be stressful and confusing, and you may feel the insurance company is trying to be helpful during this difficult time. It may seem that the insurance company is working for your benefit and that they are trying to get you the appropriate compensation you deserve, but often that is not the case.
Prior to signing an insurance release, it is imperative that you know the insurance company has one main goal—to get you to settle for the lowest amount of money possible. By making a statement to the insurance adjuster, they can use your words against you at a later time, stating you said something differently or that you admitted fault. Having all communications go through your personal injury lawyer can prevent any miscommunications or misconstrued statements. They can carefully document all conversations with the insurance adjuster. Having an experienced personal injury attorney advocating for you during this process can ensure you get the results you need.
What are personal injuries?
A personal injury is any harm to a person's mind or body that was caused by a business or another person. Personal injuries are typically compensable when they occur due to reckless, negligent, or deliberate acts. This means whenever an injury is caused by someone, you have the right to collect money from them. This is done by pursuing a personal injury lawsuit or claim against the insurance policy of the person or company who harmed you.
The majority of personal injury claims include physical injuries, such as torn muscles, broken bones, spinal injuries, disfigurement, or brain damage. These physical injuries can be incredibly painful and are often accompanied by emotional injuries, including loss of enjoyment of life, anxiety, and depression. These emotional injuries are better known as "pain and suffering." Pain and suffering can oftentimes be just as damaging as physical injuries, and our law firm wants you to be fully compensated for both types of injuries.
Unfortunately, some personal injuries can cause long-term and permanent disabilities. These injury victims may require the use of wheelchairs, vocational rehabilitation, surgery to replace damaged discs in their spines via the use of artificial discs, and other expensive measures to handle the disabling injury. Under better circumstances, the injury may completely heal but still may cause months to years worth of suffering and financial insecurity from the loss of wages and the piling up of medical bills.
Is there a reason I need to file a personal injury claim?
When you have been faced with medical bills, emotional trauma, and loss of income caused by an accident, a personal injury claim is the first step to getting the compensation you deserve.
If you have been harmed due to someone else's negligence, they should be held accountable for your damages. You should not have to pay for the consequences of someone else's actions.
Personal injury attorneys can ensure that you are treated fairly throughout the claims process. If needed, a lawyer can be sure the insurance company is held accountable by filing a lawsuit on your behalf.
How much is my personal injury claim worth?
No two personal injury claims are the same, and there is no set dollar amount placed on injuries and damages of personal injury victims. The amount you would receive in your settlement depends on the type of case for which you are filing a claim. Additionally, the value of your medical bills and the amount of time you've missed from work can also inform how much your case could be worth. Frankly put, there's no way of knowing how much your case is worth without analyzing all of the unique factors of your accident. Most cases are often worth more than people think.
Some key factors to consider are:
The severity of the accident you were in
What damages you have sustained
The severity of your damages and to what level they impacted your way of life
Were you a contributing factor to the accident in any way
Your ability or inability to return to work after the accident
The extent that your household depends on your income
Accidents that cause fatal or catastrophic injuries will typically be worth more.
By working with our personal injury attorney, we are able to help you put the most accurate value of your injuries into your settlement.
What is negligence in a personal injury case?
When discussing personal injury cases, one of the most important elements is negligence. Negligence is based on the basic concept that we as people owe it to one another to act carefully, reasonably, and in an overall way that will not cause anyone physical harm.
In the unfortunate case where someone does cause harm by acting carelessly, that person may be held financially accountable for what they have done.
There are four specific elements when defining negligence:
Duty: there was a responsibility held by the defendant to behave in a way that would not cause harm to you
Breach: this duty was breached by the defendant
Causation: your injuries were the direct result of the defendant's actions
Damages: your injuries caused you to suffer actual financial losses
In order for you to have a successful personal injury case, all four of these elements must be present.
Will my personal injury claim have to go to court?
When you have been injured in a personal injury accident, the last thing you want to worry about is having to go to court to be compensated for your damages. The good news is that the majority of personal injury claims are settled outside of court. Statistics show that around 95% of personal injury cases will be settled pre-trial, outside of court. This means that roughly 5% of all personal injury claims will be resolved through a court trial.
There are a few scenarios that may require your case to be brought to trial.
The Insurance Company Refuses to Settle
One of the most common reasons your case would be brought to trial is to fight for a more reasonable settlement than the insurance company is offering. Sometimes, negotiations with an insurance company fail, and your lawyer must bring the case to court to get you compensation. The court process can be long and tedious, but the end result is worth the time.
The main objective of an insurance company is to preserve its bottom line, which almost always results in you being offered the lowest settlement possible with the hopes that you will accept. Oftentimes, they will even try to turn the blame on you and deny owing you any compensation at all.
Keep in mind, though, that most cases are resolved out of court when your lawyer negotiates with the insurance company to reach an agreeable settlement.
The At-Fault Driver Has No Insurance
There is a staggering number of people who drive on the roadways without having the appropriate insurance coverage, or in many cases, without any insurance at all. This is illegal in most states. However, this does not prevent thousands of drivers from driving without the insurance coverage they need.
Homeowners can let their homeowner's insurance lapse or have inappropriate coverage for their home. When property insurance lapses, there is a loss of liability coverage if anyone is hurt on their property.
When an accident or incident occurs with someone who does not have insurance, you may be required to take them to court to receive financial compensation.
Keep in mind that taking an uninsured, negligent party to court does not guarantee that you will successfully have your damages compensated. There is a possibility that the at-fault party did not have insurance because they did not have the financial means to pay the insurance premiums and, therefore, may not have the financial means to pay for your damages.
At the very least, by bringing the uninsured person to court, the judge can hold them accountable for their actions and grant a reasonable punishment. In some cases, the judge may order punitive damages, which are meant to be a punishment to the negligent party, more so than compensation for the victim. If you have been the victim of an incident involving an uninsured party, it is best handled by a trial attorney skilled in fighting these types of cases.
Receiving a Summons For an Unrelated Case
Though very rare, you could potentially be called into court separately from the personal injury claim that you filed. If the negligent party you filed the claim against is called into court for something like a traffic violation regarding the accident, there is a possibility you will get summoned as a witness to what occurred.
What steps are taken before bringing my case to court?
It is never in the best interest of the insurance company to let the personal injury case go past pre-trial and end up in court. When cases make it to trial and the plaintiff wins, the insurance companies are required to award you the initial amount requested in the settlement. Therefore, if the insurance company feels that the case brought against them is strong and has a high chance of winning, or if they know you are working with an experienced personal injury lawyer, they will likely agree to a settlement to avoid court.
What if I am partly at fault for the accident?
Many factors can lead to an incident or an accident. It is not unusual for injury victims to share some of the blame. The state of Georgia uses a modified comparative negligence rule, which states if you are 50% or more responsible for an accident, you are not entitled to receive any compensation.
You may still be able to recover compensation as long as you are 49% or less responsible for the incident. Your personal injury lawyer can help you in proving the negligence of the other party to help lower the percentage that will be considered your fault. The percentage of fault you are found to be liable for will lower the award you receive.
For example, if a plaintiff is found to be 25% liable for his or her injuries, their award will then be reduced by 25% to reflect their percentage of fault. Understandably, neither party will want to accept blame for an accident. In Atlanta, an experienced personal injury lawyer can help you figure out how comparative negligence will affect your chances of winning your case.
How much does it cost to hire a personal injury lawyer in Atlanta?
In most cases, hiring a personal injury attorney will not cost you anything upfront. The majority of lawyers work on a contingency fee basis meaning the lawyer will deduct a percentage from the amount their clients receive in compensation. Prior to accepting the case, the client and lawyer will sit down to analyze and discuss available options and agree on a fair amount for the fee. This is risk-free for the client. However, attorneys are not entitled to receive any fees if their client receives an unfavorable verdict. If they lose a personal injury case, they do not receive any money.
The average fee charged by lawyers is a third of the total settlement amount. For example, if a plaintiff receives $60,000 as compensation, they would take home $40,000 while the lawyer would keep $20,000.
What is wrongful death in Atlanta?
Wrongful death is defined as any death caused by another party without legal justification. Georgia law states that a wrongful death can be caused by reckless, negligent, or intentional conduct. A wrongful death claim could be brought by the victim's surviving spouse, by the victim's child or children when the victim was unmarried at the time of their death, or by the victim's parents when there was no spouse or children.
The purpose of a wrongful death lawsuit is to recover "the full value of the life" of the victim. This concept has two parts. First is the economic part, where the jury can decide what amount of money the victim would have made in their lifetime, and the intangible part, where the jury can decide what the victim lost out on by not being able to live out their full life.
The deceased's family can also bring an "estate" claim. Related to the wrongful death claim, the estate claim is for a different type of compensation. The wrongful death claim covers the "full value of life", while the estate claim is to cover the victim's funeral and medical expenses as well as the pain and suffering the victim may have experienced before their death.
What Makes The Law Offices of Jorge Luis Flores Different From Other Atlanta Personal Injury Lawyers?
After you have been injured in an accident, one of the most crucial things you can do is to recover the compensation you need to secure your future.
Hiring an Atlanta personal injury attorney at The Law Offices of Jorge Luis Flores can make a significant difference in your case and help maximize both your recovery and settlement amount. Contact us for a free case evaluation and to discuss your legal issues.
Jorge Luis Flores established his law office in 2002 and has opened locations in Metro Atlanta and Saint Simons Island. With multiple locations, our bilingual office staff, fluent in both English and Spanish, can better represent you throughout the state of Georgia.
Our goal is to provide you with excellent service while achieving the best possible outcome to make you whole from your personal injury case. Fill out our online contact form or call our office to schedule your 100% free consultation today.