If you get in a car accident in Atlanta, you need a team of professional attorneys dedicated to getting the results you deserve. The Law Offices of Jorge Luis Flores, L.L.C. provides the experience, diligence, and professionalism to help you achieve the best possible results.
Our Atlanta law firm staff also offers bilingual services in English and Spanish to better meet your needs and advocate for your rights. We have helped thousands of accident victims recover compensation, sometimes as much as millions of dollars. While we can't promise this compensation in every case, we can assure you that we will fight for the maximum compensation you deserve.
Contact us today to speak with an Atlanta car accident lawyer about your car accident claim.
Common Causes Of Car Accidents in Atlanta, GA
According to the National Highway Traffic Safety Administration (NHTSA), the most common cause of car accidents is driver error. However, that vague definition could include distracted driving, speeding, lack of experience, or even poor road conditions.
As for fatalities on the road, 45% of crashes in 2020 were the result of drivers who were speeding, driving under the influence, or not wearing their seatbelts. In Atlanta, problems with speeding, drunk, reckless, or distracted drivers continue to endanger drivers and pedestrians.
Specifically, distracted driving makes an already challenging problem more difficult to handle. Many things can distract drivers from focusing on the road ahead. It's a problem across the nation that usually involves texting while driving, adjusting music, talking to passengers, eating, or losing focus from fatigue.
Drunk driving is still one of the leading causes of car crashes. According to the CDC, 32 people are killed every day in car accidents in the U.S. due to an alcohol-impaired driver. The statistics for 2020 reveal that 11,654 people were killed in motor vehicle accidents caused by a drunk driver.
Behaviors like these increase the risk of an accident. If you or someone you love was injured in a car accident, the Atlanta car accident lawyers at The Law Offices of Jorge Luis Flores, L.L.C. will dig deep to find the cause. We will diligently pursue your case and seek justice on your behalf for a fair settlement.
Georgia Car Accident Statistics
Georgia has some of the most dangerous roads in the country. Fulton County has the highest number of fatal accidents in the state. Most of these car accidents occurred on I-285.
Georgia's accident rate is 20% higher than the national average, and it has the fourth most fatalities per year from car crashes despite being only the eighth largest in population. Put simply, the danger continues to increase with each year. While 2020 saw a lull due to lockdowns, there were still 21,478 motor vehicle accidents that year, which is a high number for a place that has less than 500,000 residents.
With numbers like these, the likelihood that you will need Atlanta car accident attorneys is quite high. Make sure you go with the best representation by contacting The Law Offices of Jorge Luis Flores, L.L.C. for a free consultation today.
Common Car Accident Injuries
You will be lucky to survive a major car accident, though you might be left with serious injuries. Those injuries could have lifelong effects that make it impossible for you to live your life as you did prior to the accident.
It isn't fair that someone else's careless actions have left you with medical expenses to treat your injuries. Commonly traumatic brain injuries (TBI), neck injuries, broken bones, spinal cord injuries, back injuries, and lacerations are the types of injuries that victims in car accidents must contend with in the aftermath.
What to Do After a Car Wreck
When car accidents happen, many people don't know what to do. Our Atlanta car accident lawyers advise that you take these steps after auto accidents:
Notify 911
After an auto accident, you should call 911. If anyone is injured, tell the dispatcher you need an ambulance. Emergency responders and the police will soon arrive. If you can move your vehicle out of the way to avoid blocking traffic, you should. In many car accident cases, that's not possible. The police will help once they arrive at the accident scene.
Exchange Information
While the police fill out a police report, you should get the names and contact information of the other drivers involved and any witnesses. This should include insurance information as well. The official accident report will serve as a crucial piece of evidence in your case.
Never Admit Fault or Blame Anyone on the Scene
Anything you say, even if you tell the other driver you're sorry this incident occurred, could be construed as an admission of fault. You may not be at fault for the car accident, though this simple sentence could compromise your compensation. Likewise, don't blame the other driver. Let an experienced car accident attorney from our firm handle it.
Capture Evidence
Even in a minor car wreck, taking photos and videos of the accident scene is important. You'll want to show the position of the vehicles, the damage, and any visible injuries you may have. It's also important to get photos of street signs, traffic signals, road conditions, and weather conditions to aid your case.
Take Notes and Keep Records
You should write down all the details that you can recall as soon as you can following the car accident. This includes the location, the approximate time, anything about the weather or roads, or what you remember of the other vehicle. You should keep a file on any expenses related to your car accident, such as your medical bills, how much work you missed, and anything else that has brought you additional costs.
Get Medical Attention
When you're in a car accident, Atlanta car accident lawyers always advise that you seek medical attention immediately. Not every injury will result in bloody wounds. Some injuries will be internal and could be fatal if left untreated. You don't have to ride in the ambulance, but you should get to an urgent care or emergency room as soon as possible.
If you notice any symptoms, even if they seem minor, it is important to alert the healthcare professionals on staff. Have everything checked out to avoid worsening your injuries.
Notify Your Insurance Company
Your insurance company will require notification of the accident. As soon as you can, contact your insurer and give them the basic facts of what happened. A car accident lawyer from our team will be happy to serve as your representative and make these calls for you.
Hire Atlanta Car Accident Attorneys
The sooner you get an Atlanta car accident lawyer, the better off you'll be. Evidence is best preserved immediately after a car accident. Once you choose a car accident lawyer from The Law Offices of Jorge Luis Flores, L.L.C., you will have someone committed to protecting your best interests and getting you the financial compensation you deserve. Contact us today for a free consultation.
What to Know About Georgia's Fault Insurance
In Atlanta, GA, the driver who caused the car accident is usually responsible for paying damages. This is known as fault insurance.
All drivers in a fault car insurance state must carry the minimum liability coverage for injuries and property damages. This minimum coverage includes $25,000 for the injury or death of one person, $50,000 for the injury or death of more than one person in a single accident, and $25,000 for property damage.
However, the costs usually exceed these minimum requirements. When an at-fault driver lacks insurance coverage, you should speak with one of our car accident lawyers.
What Happens When You File a Car Accident Claim in Atlanta, GA?
When you file a car accident claim with the other driver's insurance company, be prepared to deal with an insurance adjuster who may decide not to offer a settlement. If the insurance provider does come back with a settlement figure, it will likely not even come close to covering the full cost of your accident-related expenses.
Additionally, the insurance adjuster may even suggest that you are partially to blame for this auto accident. This is why it's so important to hire an experienced car accident lawyer to represent you and protect your rights. With an Atlanta car accident lawyer from The Law Offices of Jorge Luis Flores, L.L.C., you will have someone to help you negotiate a fair settlement that covers your car accident expenses.
If the insurance company tries to claim that the accident was your fault, our Atlanta car accident lawyer will gather evidence that proves you were not to blame. We aren't afraid to take your case all the way to court to protect your rights and get you the financial compensation you deserve. Contact our firm today to discuss your car accident case.
Georgia's Statute of Limitations for Personal Injury Claims
In the state of Georgia, you have two years from the date of your accident to file a personal injury claim and up to four years to file a car accident lawsuit for property damage. An Atlanta car accident attorney on your side will ensure that you do not miss these important deadlines.
What to Know About Modified Comparative Negligence
You should know that Georgia uses a modified comparative negligence model. If you are partially responsible for the car crash, you won't get the full 100% maximum compensation. You would be assigned a percentage of fault and receive payment accordingly.
As an example, if the insurance company claims you are 20% at fault for your accident, the settlement will be reduced by that amount. For a settlement that is $100,000 with your being 20% at fault, you would only receive $80,000 under this law.
An auto accident attorney is instrumental in car accident lawsuits. With the help of a car accident lawyer from our law firm, we will work hard to reveal evidence that shows you deserve maximum compensation.
How Much Do Accident Lawyers Charge in Georgia?
Our law firm and many other firms with car accident attorneys work on a contingency fee basis. With this structure, you can hire a car accident attorney in Atlanta without paying any fees upfront. You won't need to pay anything unless we win your case by a settlement or in court. Any fees will be deducted from the amount that you are awarded.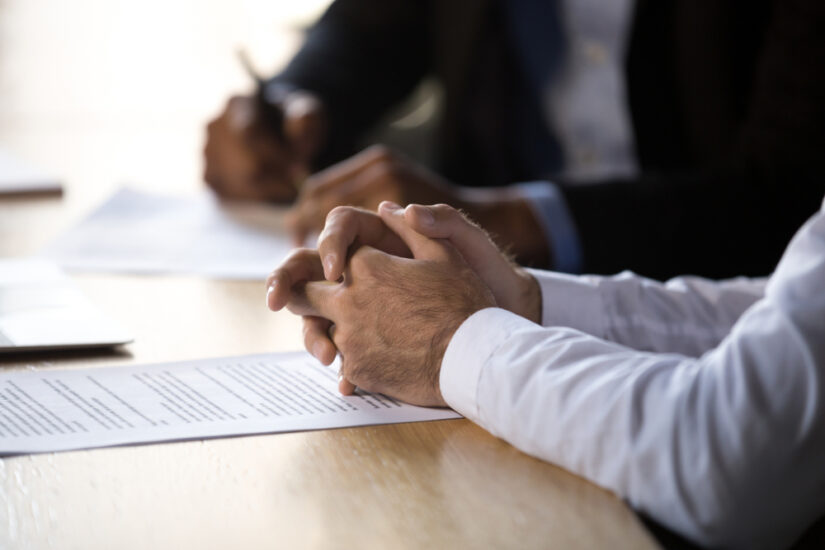 What Is the Average Settlement for a Car Accident in Georgia?
Different factors will determine how much you can receive for your Atlanta car accident. You will be able to seek economic damages, which are the costs you've incurred that can be confirmed with receipts or bills to show their precise monetary value.
Examples of economic damages include your current and future medical bills, property damage, lost wages from missing work, loss of earning capacity from disability, or the need to make accessibility accommodations to your home due to your injuries.
There are also non-economic damages that don't have an exact dollar amount. You may be left in physical pain or have mental and emotional suffering. You may be unable to enjoy life as you once did and have a loss of consortium with your spouse. For these things and many more intangible costs that result from car crashes, it is imperative that you have experienced lawyers on your side to make sure you are compensated accordingly.
Is It Worth Getting a Car Accident Lawyer in Atlanta?
If you have suffered injuries, especially severe injuries, it is imperative that you get legal counsel to represent you as you seek damages from the at-fault party. Only a personal injury lawyer with expertise in Georgia law can help you get the pain and suffering compensation you deserve.
Additionally, when you work with a legal team, you will have someone handling the insurance forms, deadlines, and working to ensure you have the best possible outcome in your case. This allows you to focus all your energy on healing from your injuries rather than adding to your stress.
Many accident victims think they can handle all these things on their own; however, it can be costly when paperwork isn't completed properly or on time. Since most people aren't aware of the non-economic damages they are entitled to, they often settle for much less. Then they are strapped for cash as they try to cope with the ramifications of post-traumatic stress disorder following the accident.
Your Atlanta car accident attorney can be a font of advice and serve as the negotiator in your case. The insurance company will have attorneys representing them, so you should never face them on your own. Get the strong representation you deserve today by contacting The Law Offices of Jorge Luis Flores, L.L.C.
How Our Law Firm Can Help Your Car Accident Case
Hiring an auto accident attorney from our law firm will benefit you tremendously. You will have a legal team committed to investigating the scene of the accident and obtaining copies of the police report, your medical records, and other important documentation.
We will talk to all witnesses at the scene and obtain any surveillance footage from traffic cameras or nearby businesses. We will also determine all of your damages from medical bills, lost wages, pain and suffering, and other non-economic damages that are hard to prove on your own.
One of our most instrumental roles will be talking to the insurance company to negotiate the best settlement for you. We won't let you settle for less than you deserve to cover the damages you've incurred because of the other driver's negligence. Contact The Law Offices of Jorge Luis Flores, L.L.C. today to discuss your case with personal injury lawyers that care.
Why You May Need an Accident Lawyer in Atlanta for a Fender Bender
Many people often wonder if they need an attorney for a minor car accident. You may have injuries that aren't serious and that you will recover from soon enough. However, you may quickly learn that your injury develops into something more serious over time. With the help of our personal injury attorneys, you will have someone that protects your rights and recovers the compensation you deserve from this accident.
After all, why should you be the one to pay when a distracted driver caused the accident? We're in the business of making things right, allowing you to get the compensation you're entitled to for someone else's negligent acts.
What an Attorney in Atlanta Must Prove to Get Compensation
One thing most people who were in car accidents don't realize is that you must prove that there was a legal violation for a successful claim. Most car crashes are not done with intent, but that doesn't mean the other driver is not liable.
The elements of negligence must be present to bring a personal injury lawsuit. All drivers on the road owe a duty of care to others to drive safely, but when they breach that duty and cause damages and injuries, that is negligence. Our attorneys will work hard to gather the evidence needed to prove your claim and get you the financial compensation you deserve to cover your accident expenses.
How to Choose an Atlanta Car Accident Attorney
At The Law Offices of Jorge Luis Flores, L.L.C., we firmly believe you must choose a lawyer that is a good fit for your case. Sometimes, cases may take months or years to resolve. Working with an attorney you feel comfortable with is important as it will allow you to focus on healing.
When choosing an attorney, keep the following things in mind to find the right match for your legal needs:
Look for Positive Testimonials
It's a great sign when a personal injury attorney has plenty of positive testimonials. If others have had a good experience, you are more likely to have one too. You can check Google to see our reviews and see our case outcomes.
Excellent Track Record
While even the best attorneys don't win all the time, you want to find one that has won most of their cases. Look into their track record for car accident cases and see how many have gotten high settlements. Additionally, even though most personal injury cases will settle before they ever enter the courtroom, you will want to choose a lawyer that has had trial experience and success.
Check Credentials
Great attorneys are always credentialed. With wide recognition from fellow lawyers, judges, and insurance carriers due to high levels of expertise and professionalism, you can be sure you're making a solid choice when you work with the attorneys at The Law Offices of Jorge Luis Flores, L.L.C.
Whether you choose to work with us or not, don't ever settle for an attorney that doesn't have high qualifications. Likewise, don't work with an attorney that has never handled your type of case before.
Strong Communication Skills
Your attorney should always keep you informed and up to date on your case. Strong communication skills shouldn't just be reserved for negotiating with insurers or arguing in court. These skills should be apparent in everything your attorney does.
No matter how many clients your attorney has, you should always feel like you're important. When you work with our law firm, you will be assured of personal attention. Our attorneys will always return your calls and respond to your emails. We will also keep our regular appointments and be available for any and all questions you may have.
A Passion for Law
While our firm has the ultimate goal of winning your case, we fight with passion for the law. We put your needs first and care about helping you and your loved ones get through this situation. We'll be there for you throughout the entire process to ensure you have someone you can trust to stand up for you.
Compatibility
There are many fantastic lawyers in the area that you can choose to represent your case. However, the one you choose should not only have all the qualities mentioned above but also make you feel comfortable. Their personality should be a good fit for you, which will help you ultimately feel more secure during your case.
Contact Our Team Today
Getting in a car accident turns your entire world upside down. You will likely be in pain and not know what to do next. The first step to take is to contact our compassionate attorneys, who will be there for you through thick and thin.
There are many things to handle after accidents, and we can handle them to let you rest and recover as you need. We are a results-driven firm that pursues every case with care, diligence, and professionalism. We listen to your needs and concerns and use the evidence to build a strong case to prove that the other driver was negligent.
In Atlanta, we work to prevent car accident victims from sinking into debt in the aftermath and fight for justice. From the moment the police arrive on the scene, contact our offices to get the representation you deserve. You won't pay anything unless we win your case, and we offer a free initial consultation to give you the legal guidance you need.
If you decide to pursue a lawsuit, let our law offices handle your case to bring you the successful outcome you deserve.